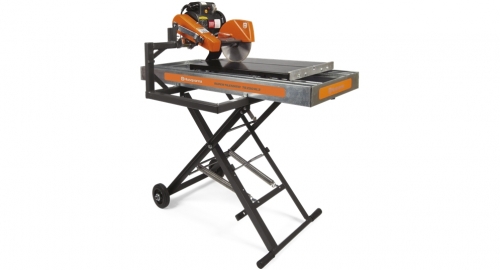 Husqvarna SUPER TILEMATIC TS 250 XL3
Manufacturer: Husqvarna
Model Number: TS 250 XL3

Built for the professional who performs high production sawing, the Husqvarna Super Tilematic TS 250 XL3 is designed to cut big tiles and to deliver the required cutting power. Rip cut a 34" tile in one pass or diagonally cut a 24" tile with optional cart. The sliding water pan allows instant adjustment from small to large material for unequaled productivity and convenience.
Shown with optional stand and Cart Kit for 24" diagonal cuts. Galvanized pan shown.
Please contact us for current pricing and availability.